Hey,
lots of shows in February. HEAPS. In Melbourne. And some in Brisbane. Planning. April. Tour.
Tonight at The Old Bar in Fitzroy, last minute.
Tomorrow at Kent St. in Collingwood.
Thursday night at Bar Nancy in Northcote
Friday at Pure Pop Records in St. Kilda AND THEN at The East Brunswick Club in.. East Brunswick.
Here's a picture of me playing yesterday at PBS FMs Drive Time thing. Thanks to them, APRA and Arts Victoria (and Coopers) for getting behind the whole thing.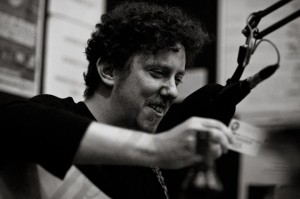 Eeek! Trying to write songs etc.
Take care,
Salty