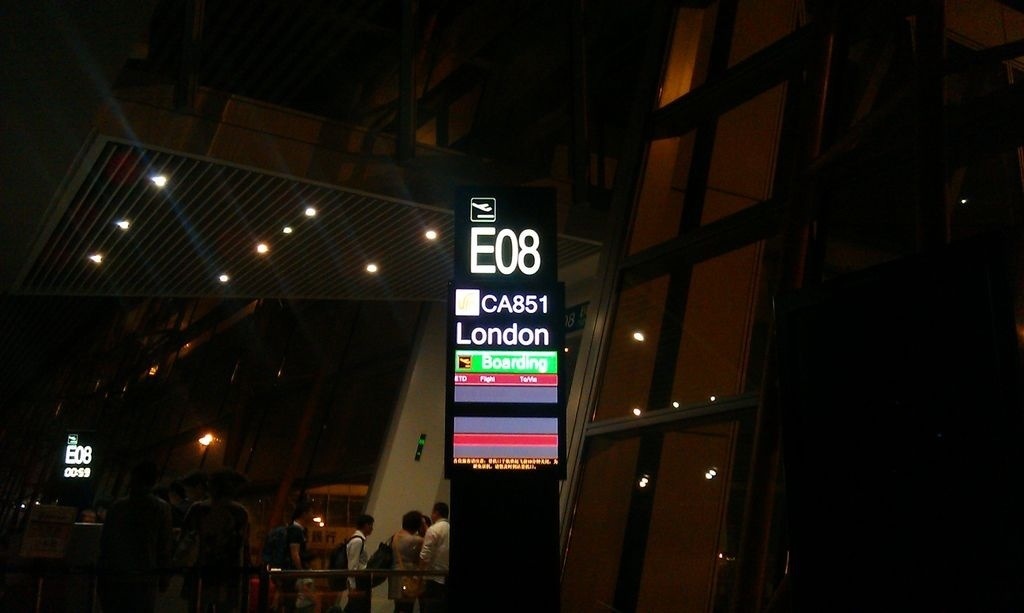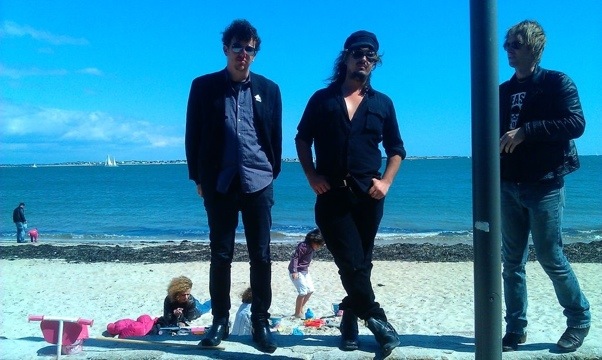 So. Where was I. Had to tearfully farewell HITS in Lannion.. Actually I didn't say goodbye, I slept in the van with Staffo and Simon then we drove to the train station at 5 in the morning or something ridiculous like that. Epic train day followed. Lannion to Ploueret-Tregon. Hung around here for four hours or so waiting for the TGV. Once on board said high speed French train the accumulated jet lag and exhaustion of seven days of transit and partying and adrenaline seemed to hit me like a mallet and I could not stay awake, even though I was squashed into a seat at a table with three other travellers. I don't know what happened or how I slept but I did, no doubt snoring and drooling on myself like a lobotomee. Yes I just made that word up.
Anyway then it was off the TGV at Gare du Montparnasse, on the crowded Paris Metro to Gare Du Nord.. At this point I had to present my VISA for performing in the UK at customs. That all went smoothly. I felt all grown up and stuff. Then Eurostar to London where once again I fell asleep exhausted, this time next to a nice young lady reading a medical textbook who even smiled when I woke up, which I thought was quite polite given the snore horror she must have endured. I covered my head and shame with my jacket and went back to sleep. The other end was St. Pancras.. More underground to Waterloo. A one hour wait for train to Tolworth. Dragged my suitcase through the Surrey drizzle to my aunt's place. Greeted by my cousin Andrew who fortunately enough was over from New York. Shower. Bed. It was an 18hour commute all up. Epic. Legendary.
How can I describe how amazing the time with HITS in France was. Richard and Tamara are two of my oldest friends. Richard is mostly responsible for my taste in rock and roll, and he taught me heaps of stuff about how to conduct yourself in a band. How you look after other bands and how you worship correctly and reverently at the altar of rock. He gave Giants of Science our first ever gigs. He still has a copy of our first demo tape. I don't. Tamara's band Gazoonga Attack and Giants of Science played heaps of shows together. The pair of them are my family, what can I say, they have always stuck with me through all of my various and numerous stupidities, listened patiently to my rants, let me sleep on their couch. When I had to go and do the Rockwiz thing, the night before I got really drunk watching HITS at the Crown in Lutwyche. I went back to their house and realized I had no money to get to airport or for Melbourne, nothing. Richard gave me his ATM card with his last thirty bucks on it. They made me food. The are so many awesome stories I could tell you about them, but they're ours. So I'm keeping them. Remind me to tell you about the Parable of the Antenna.
I have known Andy the bass player even longer.. We went to university together. We did Latin together. His bands Double Chamber and New Jack Rubys played with Giants of Science repeatedly. He speaks French. Un petite.
Stacey I have know on for maybe ten years.. I once did sound for her band the Reivers at the Paddo Workers Club. I won't go in to that here. Then of course Butcher Birds.. She's such a trooper. A quiet achiever. Rad. Pocket rocket Stackers. She takes no shit and can drink you all under the table. Actually in Rennes I think we drank each other literally under the table.
Gregor.. What can I say about Gregor. I first met all the Shrewms, recently arrived from New Zealand, backstage at a D4 gig at the now demolished Gabba Hotel. They were kind of scary.. They wanted to know where we rehearsed and I mentioned that Giants practiced at this place called The Foundry.. I then freaked out cause I thought they were roughnecks and didn't answer any of their calls. Idiot. They're all sweethearts. What can I say, I was young.
I once busted Gregor ordering drinks at the Columbian and putting them on The Gin Club's rider. He rightly assumed that the bar staff wouldn't be able to keep track of all our members. ALL OUR MEMBERS.
Lastly on the road with HITS there is Andrew 'Staffo' Stafford who is not a member of the band per se but is tour mother, driver, merch vendor, bird watcher and all round straight guy to the madness that is the rest of them. He is a real sweetheart, a very genuine and lovely man with a real passion for music. And bird watching. He is blogging about the whole marvelous ordeal over at his friction blog. Staffo used to live over the road from me in Red Hill. Seeing all these people together in France is surreal to say the least.
Anyway. I love them all. And they are just owning the crap out of France, even as we speak. Their new songs are simply astonishing. I danced my arse off every night and jumped up and played tambourine for them – a massive honour – and I could not wipe the massive smile off my face for five days, really.
What happened next. Back to the UK, to London. Did a co write with a lovely fellow named Howie Payne who was in a great band called The Stands.. Now he does his own stuff and writes for other people from time to time. He was pretty hard on me on day two, I dunno if this was because he got drunk at the Dexys Midnight Runners show the night before or if like most people he was just fed up with my nonsense. Anyway we ended up with a pretty good song I think.
Then The Great Escape in Brighton.. Arrived on a drizzly Thursday and was reunited (Wu tang,wu tang) with friend/manager/dude Dominic Miller.. Purchased a new tambourine as I'd left my red one in Lannion with HITS. Which I was secretly quite happy about. Played in the drizzle that afternoon to a very enthusiastic crowd, saw Kellie Lloyd and Emma Louise and a bunch of other Aussies..and then checked into the Hostel which was right on the water, next to the pier.. Then wandered off into the Brighton night seeking adventure and Inland Sea. They're traveling around England, all ten of the plus a sound guy, in a van they have dubbed something Tetris. I forget the something. They we great. We got drunk.
The next morning we awoke to find the clouds had lifted and the sun was beating down on the glorious Brighton beach. Truly a sign to behold. Anyway I'm gonna stop now and upload some photos.. More clues coming including collaboration with the Brighton Ben Salter plus my gigs with Mr. Noga.
Hope you are well,wherever you are reading this. I remain filled with gratitude and wonder at this whole merry jaunt. Send me emails using the link and please stay in touch!! Here's the evidence… X x Salty