Album Four Vinyl Pre Sale!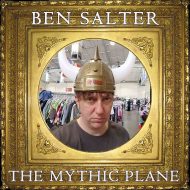 INCLUDES SHIPPING! PLEASE SELECT AUSTRALIA OR INTERNATIONAL IN THE DROP DOWN MENU BELOW.
AUSTRALIA: $40 (including shipping)
INTERNATIONAL: $50 (including shipping)
nb some exotic international locales might cost a bit more, I will get in touch if there is any problem.
Hey here's where you can climb aboard the new album train! Tentative release date November 2019, but it will definitely get there before Christmas.
This will be a collection of stuff I've been tinkering away at over the past 18 months that has mostly ended up on my Patreon site, along with some unreleased tracks and stuff that hasn't appeared anywhere else. Hopefully I can get an idea of how many people want one here and that will determine how many I get pressed. Also your pre-sale will help pay for it! And just to allay any fears you have, it will get pressed regardless!  Or if it doesn't you get your money back! But that won't happen.
This message constitutes a binding legal agreement, friend!
**Name of album and artwork for album are subject to change but the current name and artwork are pretty spectacular I think.**
I'm gonna leave it at that cause I have a tendency to over complicate these things.
Subscribers to the Patreon for the recommended amount ($4USD per month) before the end of August 2019 get a pretty great discount of $10 or roughly 25%! Current subscribers, enter your coupon code at the checkout.
More Details
Note: actual album cover may differ.
The Cat – CD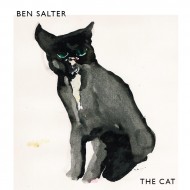 More Details
The Cat
The Coward
Opportunities
The Mailbox Song
German Tourist
West End Girls
Know Your Strength
I Am Not Ashamed
Things Fall Apart
So Tired Tonight
Once In A Lifetime
Last Night I Dreamt I Was Chasing You